Model: x431IV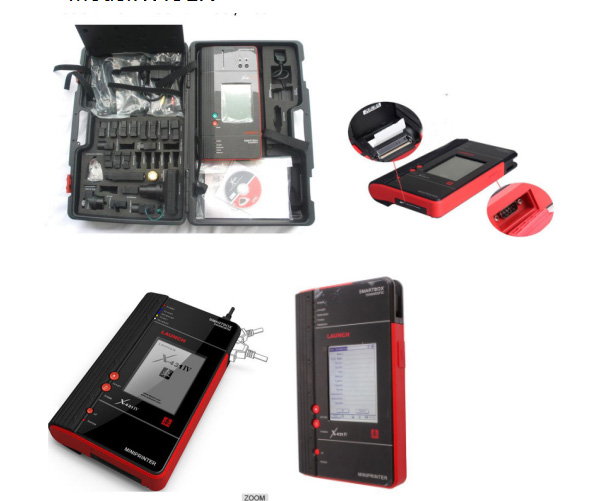 Original Launch X431 IV diagnostic machine for cars diagnostic scanner Launch X-431 IV
Top 7 Reasons To Get X431 IV Scanner

1. Dealer Code: 86A
2. Update: Free Online Update for One Year [After one year, update costs 999USD/Year]
3. Supported Languages: English, German, Spanish, Portuguese, Turkish, Russian, French, Polish, Italian, Japanese, Hungarian, Dutch, Greek, Arabic, Serbian, Romanian, Farsi, Simplified Chinese, Traditional Chinese
(All the languages do not support to all the car modules, some modules only have English Version, please pay attention to it.)
4. Launch X431 IV Auto Scanner Supported Vehicles
5. Support Australian Holden and Ford, Indian cars,Malaysian cars
6. For Gasoline /Diesel cars,support up to 70 car models
7. Allows you to print vehicle fault data out.
Launch X431 IV Specifications:
1.CE certification
2.New X-431 scanner
3.Display Screen: 240X320 LCD
4.CF Card: 1GB
5. There is no Ford 20pin Connector in this package. if you want, you need to buy Ford 20pin Connector separately
Description:
Launch X431 IV Auto Scanner— X431 Master perfect replacement. Better performance than X431 Master, can support Australian Holden and Ford, Indian car model, and also support 12V/24V car models.
X431 IV Auto Scanner is the newly auto scanner from LAUNCH, which improved the features and function based on all feedback from the user's served by the X431 in their respectively fields of works. Compact Smartbox , main unit, printer, powerful diagnostic functions, fast and convenient update, universal 16PIN connectors, make it the first choice for technicians. X-431 IV Auto Scanner is the standard equipment for technicians.
Launch X431 IV Performance / Speed:
The X-431 IV Auto Scanner is now a whole unit (permanently connected) means the communication time between Smartbox and main unit is reduced.
Appearance: The X-431 IV Auto Scanner has a new designed and cover made from high quality materials to stand in a new market.
Connector: The X-431 IV Auto Scanner has a new connector to replace all CAN Bus and OBD Connector called OBDII 16E connector.
Power source: The X-431 IV Auto Scanner can support 12V and 24V means not only small vehicles but also big vehicles can tested.
Speed: faster than X-431 Master
Measurement: smaller than X-431 Master
Launch X431 IV Supported Car List:
Acura, Changan, Daweoo, Gaz, Hafei, Huachen, Jiao, Lexus, Xiali, Xinkai, Benz, Fiat, Holden, Maruti, Opel, Peugeot, Saab, Ssangyong, Tata, Changhe, Flyer, GMSA, Infiniti, Mahindra, Perodua, Proton, Qirui, Tlisuzu, Zhongshun, EOBD2, Euroford, GM, Jaguar, Renault, Smart, Sprinter, USAFord, VAZ, VW, Changcheng, Dacia, Ford, HaoQing, Jinlong, Liuwei, Rover, ZhongTai, ZhongXing, Bxfiat, HM, Isuzu, Jacty, JPIsuzu, Mazda, Seat, Skoda, Suzuki, BMW, Daihatsu, Mitsubishi, Porsche, Toyota, Volvo, Audi, Chrysler, Citroen, Hyundai, Kia, Lancia, Landrover, Nissan, Romeo and Subaru.
Launch x431 IV Feature:
Operating System: LINUX
Memory: 16M
CF Card: 1GB
Main Unit I/O: Universal Serial Bus /Standard Parallel port
Main Unit Voltage: DC12V / 24V
Main Unit Power: approximately 9W
Printer: Thermal mini-printer
Display Screen: 240X320 LCD with touch screen and backlit
Components: Main unit, SMARTBOX and MINIPRINTER
Ambient temperature: -10-55°C
Relative Humidity: <90%
X-431 IV Oversea Full Configuration Software List