18V BRUSHLESS CORDLESS DRILL DRIVER SET / 2.0AH LI-ION
Model:D791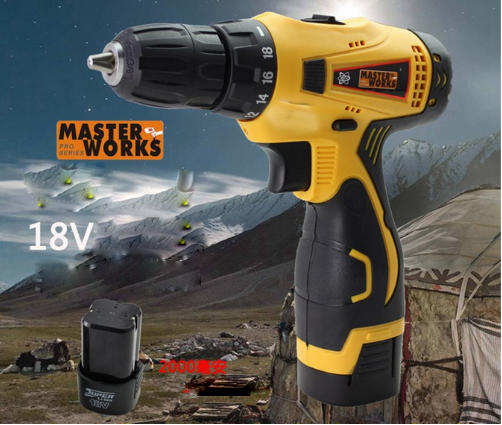 Split auger steel concrete timber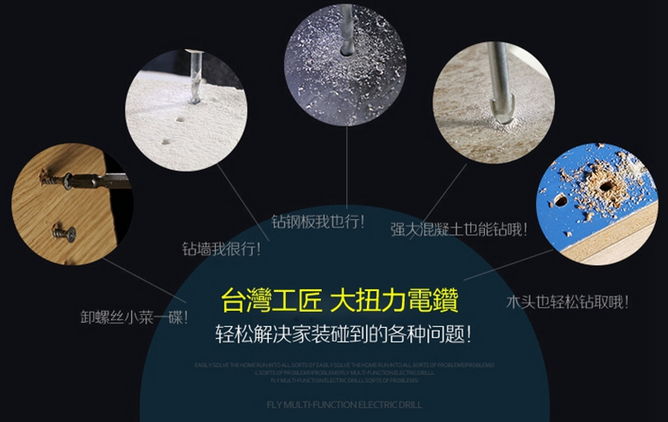 | | |
| --- | --- |
| 2 x 18V Lithium Ion Batteries | Lightweight, have no memory effect and hold charge for longer period |
| 50Nm of Torque | 21 Torque settings allow the end user to drive screws to a pre-set depth whilst providing ample power for drilling and driving |
| 2 Speed Gear Box | Power for high speed drilling or high torque applications |
| Rapid Charge | 1 Hour Battery Charger |
| Variable Speed Reversing | Allows user to control the speed of the drill as well as reverse the direction of the chuck rotation |
| 13mm Keyless Metal Chuck | The Keyless, compact and durable metal chuck makes accessory changes quick and easy |
| Input voltage | 18V |
| No load speed | 0-400/min, 0-1500/min |
| Chuck | 13mm Keyless Metal Chuck |
| Max Torque | 50Nm |
| Torque settings | 21 |
| Battery power | 2Ah Li-ion |
| Charging Time | 1 Hour |
| Weight | 1.45kg |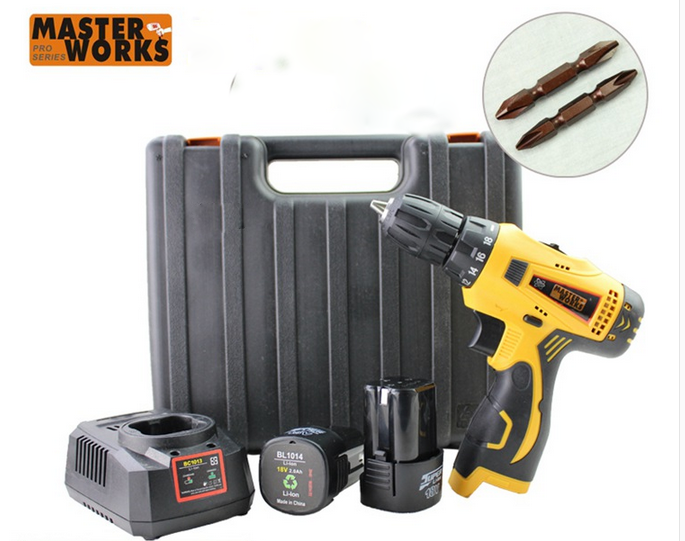 18V lithium-ion battery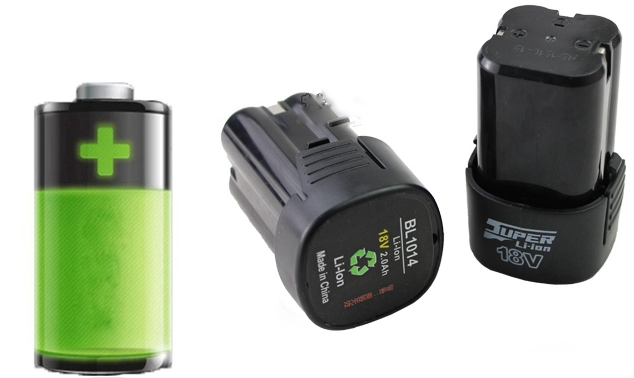 Charging mode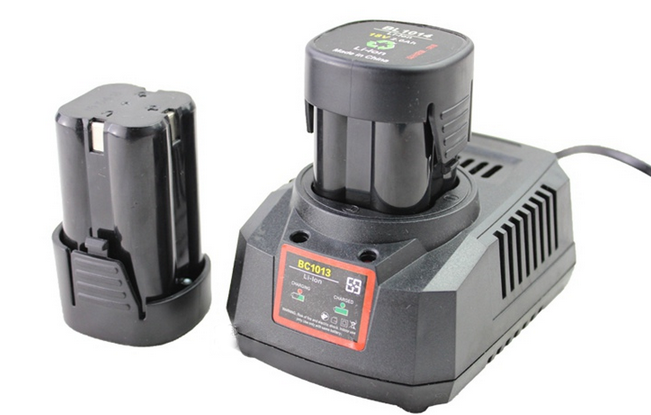 Brushless 21V 3ah, cordless impact drill
Model:D8301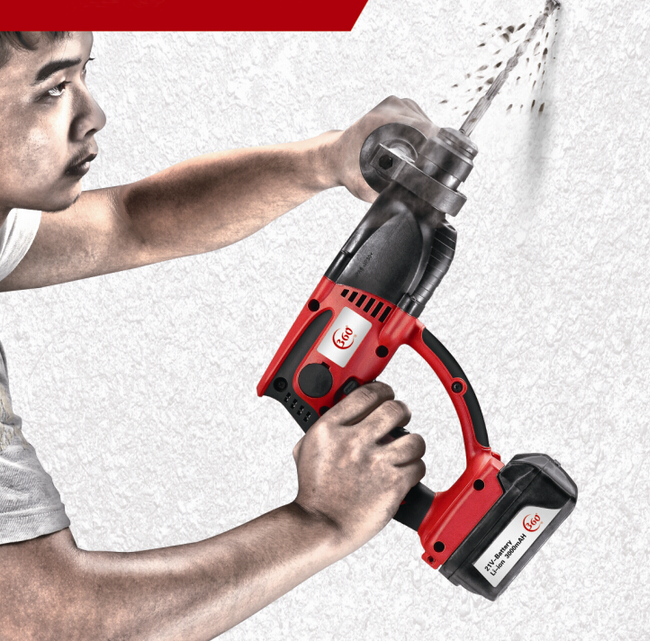 Split magnetic motor, long service life twice as higher efficiency hammer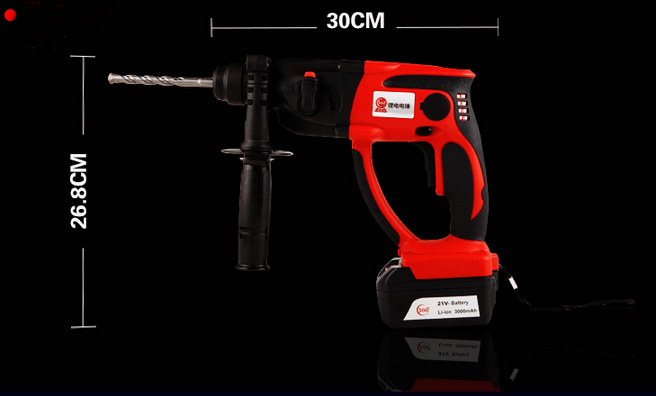 Lithium Bifunctional Hammer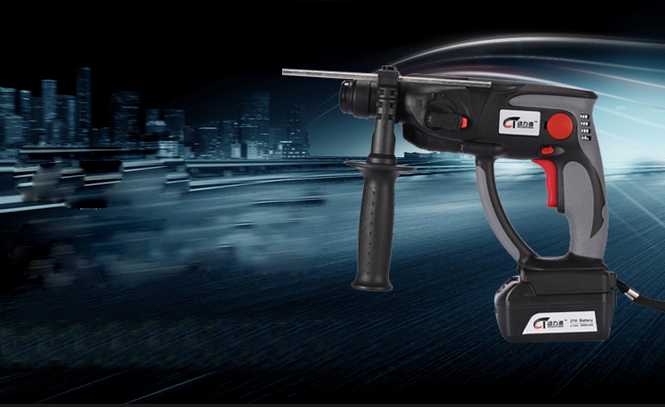 Standard configuration:A drill chuck a dust cover a transfer head of a ruler
Bosch impact drill
Model:GSB 13RE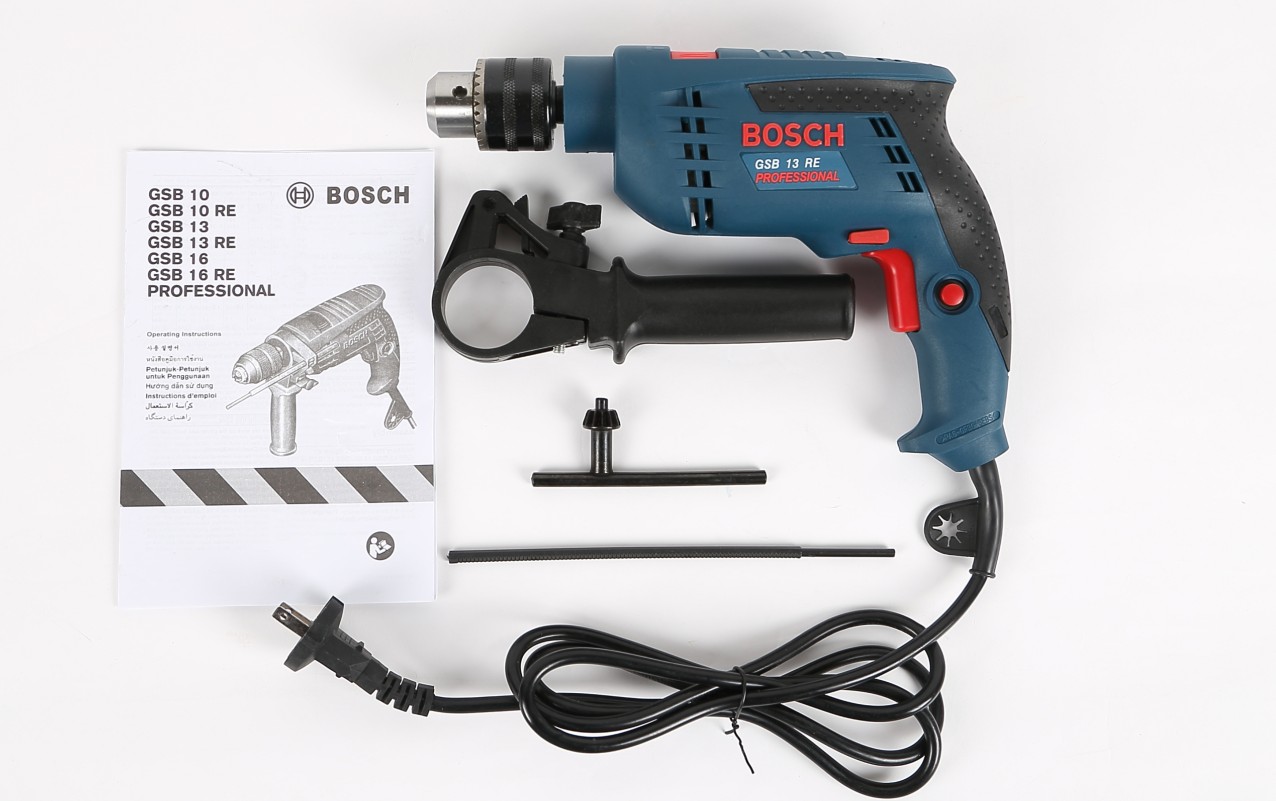 Size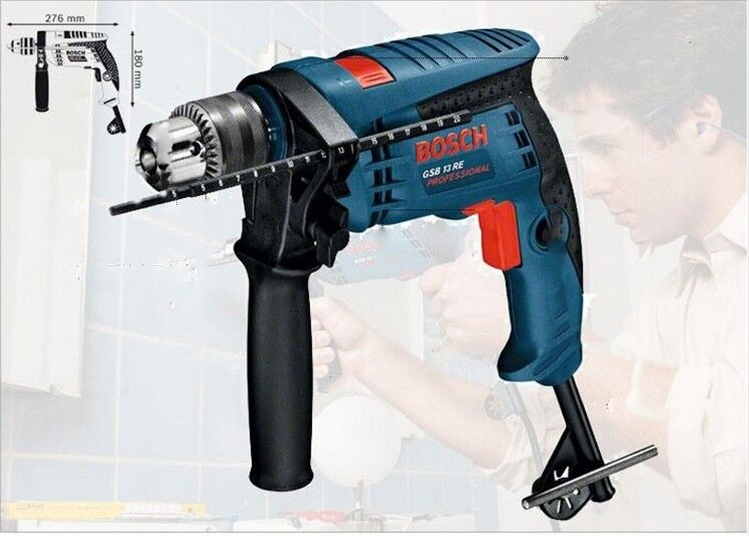 HammerDrill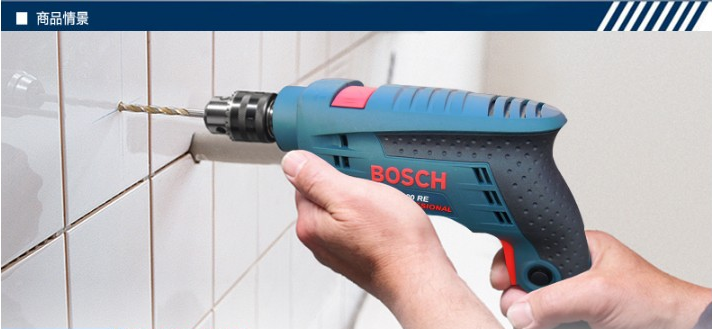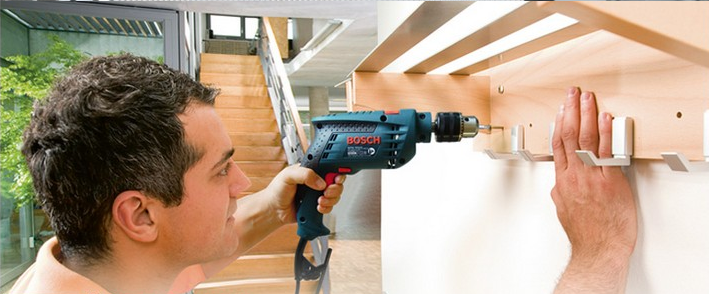 MX3590B woodwork tenoner
Model: MX3590B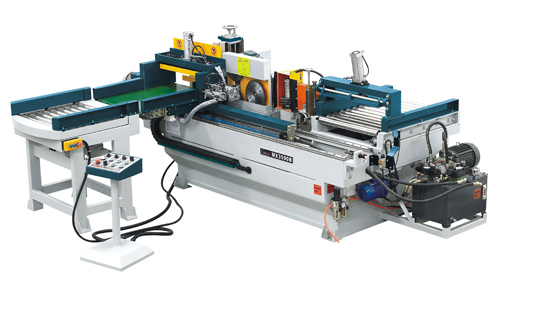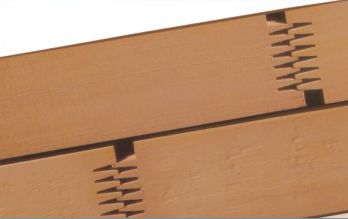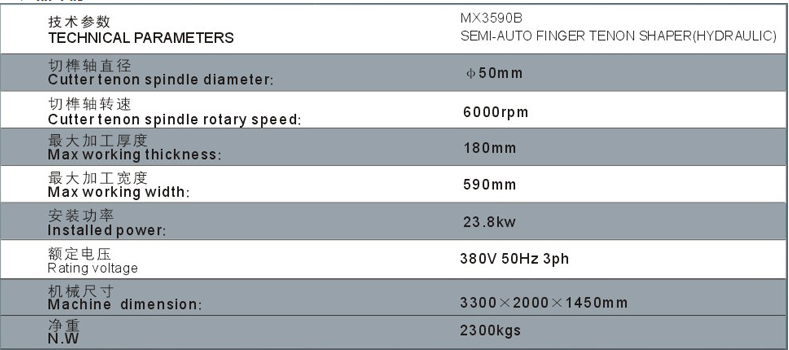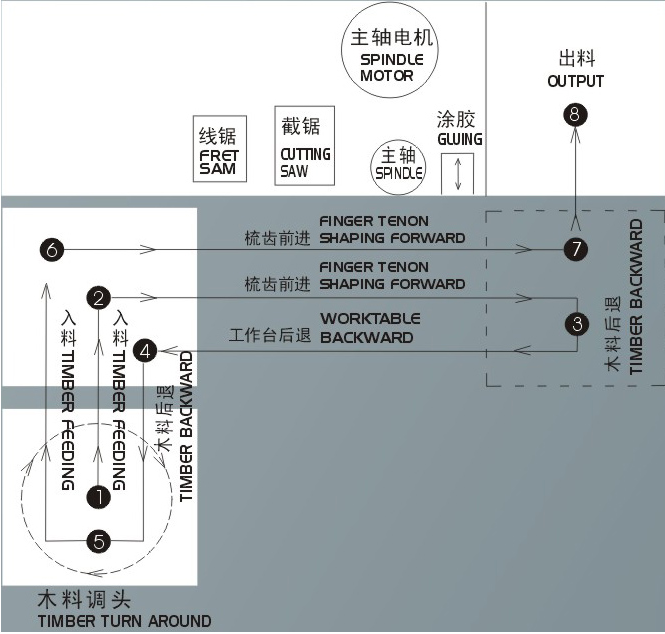 Vertical band saw machine
Model:HB950HA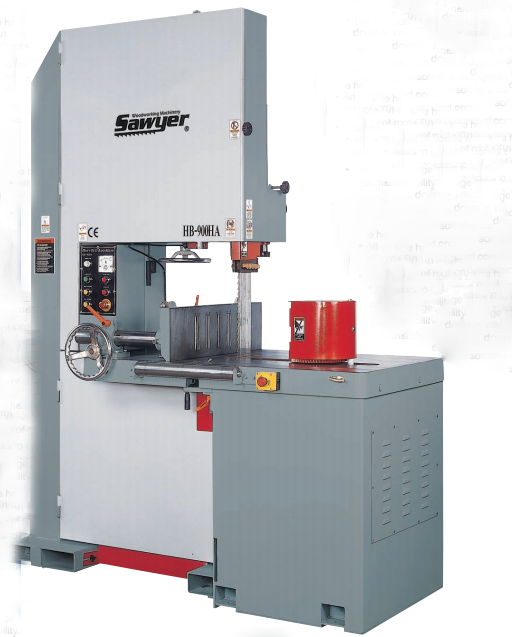 MODEL








HB-950HA







SAW WHEEL DIAMETER



940 mm (36″)













TABLE SIZE







1150

800 mm









(55 1/8″

33 1/2″)







TABLE HEIGHT FROM FLOOR



927 mm (40 5/8″)







MAX.DSTANCE FROM GUIDE TO TABLE



400 mm (15 3/4″)











BLADE LENGTH







6580-6630mm













WIDTH OF BLADE









125 mm









FENCE OPERATING





370 mm (14 5/8″)











FEED OPERATING







350 mm (13 3/4″)









DUST HOOD DIAMETER





?4″ 2













AIR PRESSURE









5 kg/cm2





FEED SPEED (VARIABLE)

6.3-50 m/min(26-105 ft/min)





SAW WHEEL DRIVE MOTOR

10 HP (25,40HP OPTIONAL)











FEED DRIVE MOTOR







10HP





BLADE LINEAR SPEED

2300 m/min(7500 ft/min)













NET WEIGHT









720kgs













GROSS WEIGHT









930kg













MACHINE SIZE(L
W
H)

1620

830

2880 mm













PACKING SIZE(L
W
H)

2970

760

1550 mm
The wheel cleaning cloth provides continuous cleaning & lubrication on the saw wheel.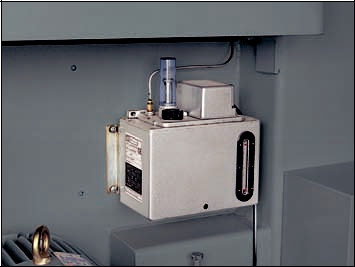 FEED ROLLER SET
The top and bottom feed roller constructionis designed to feed thick and thin stock.The top feed roller may be removed when feeding thin stock.

The figure shows a double bevel gear set applied for of square stock. When requested, other types of feed gears are available to feed round and curved stocks.
Durable work bench
Code:GN-0005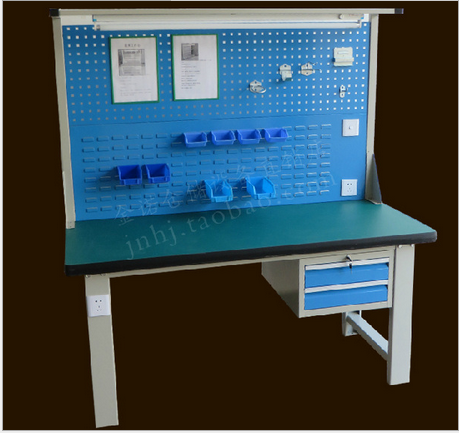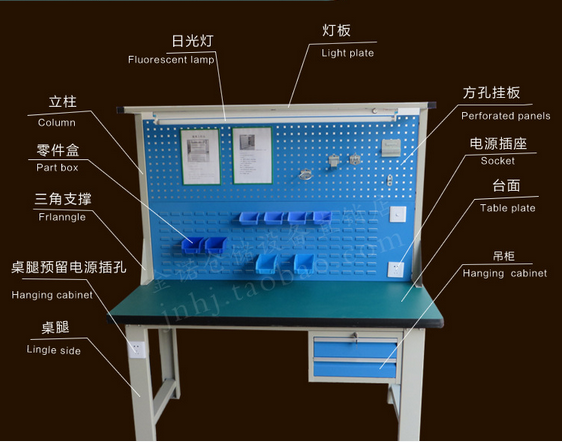 Sander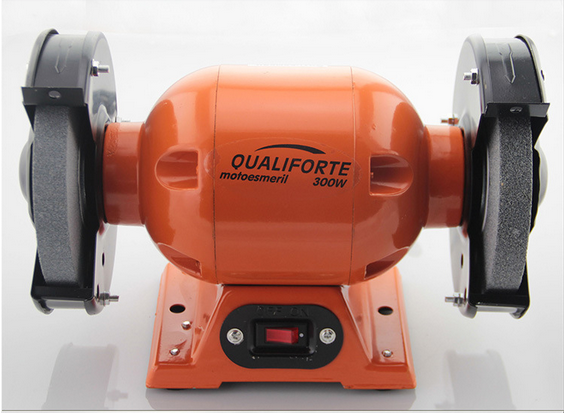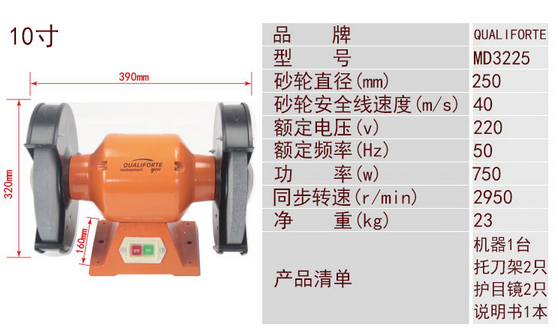 Bench vise
Code:HL6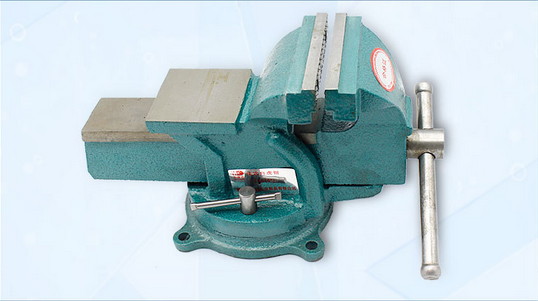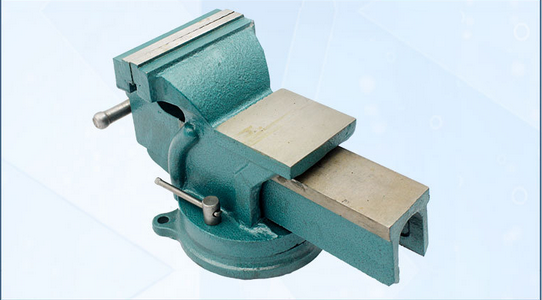 PNEUMATIC RIVETER
Code:ccp-200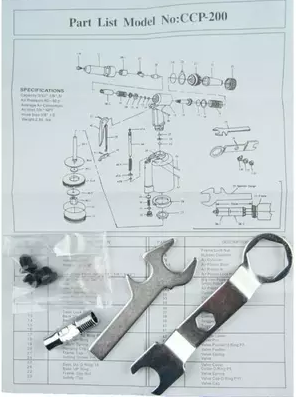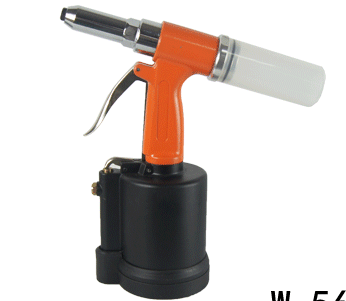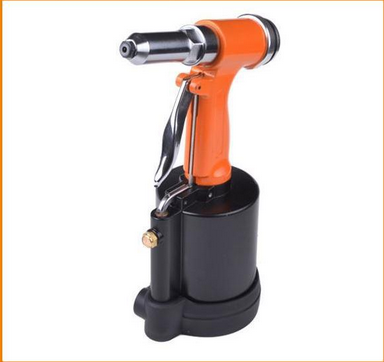 Socket set
Outer Torx socket
Code:JW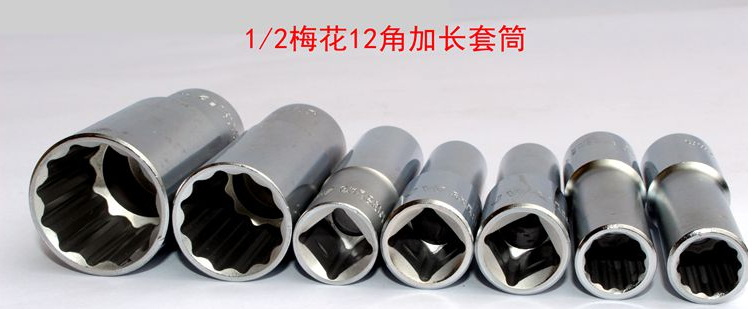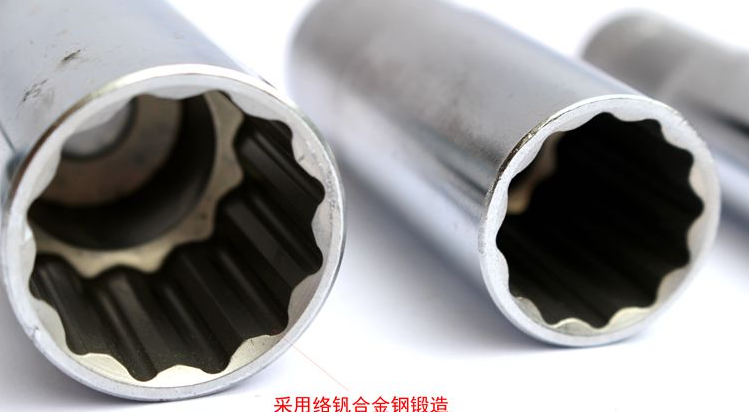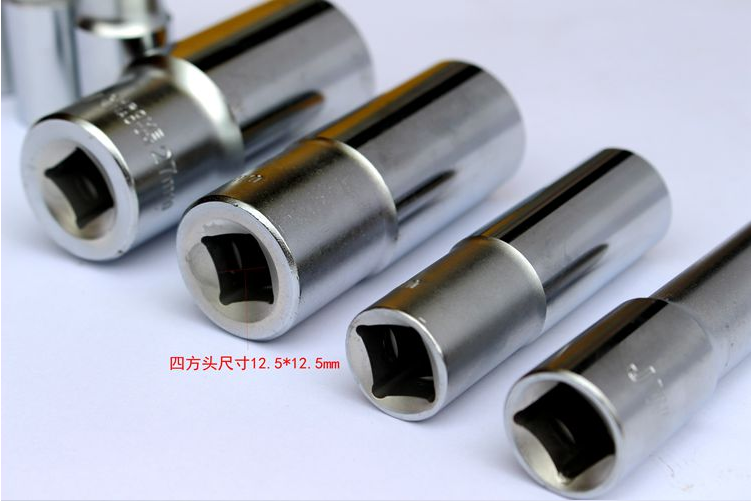 Code:CR-MO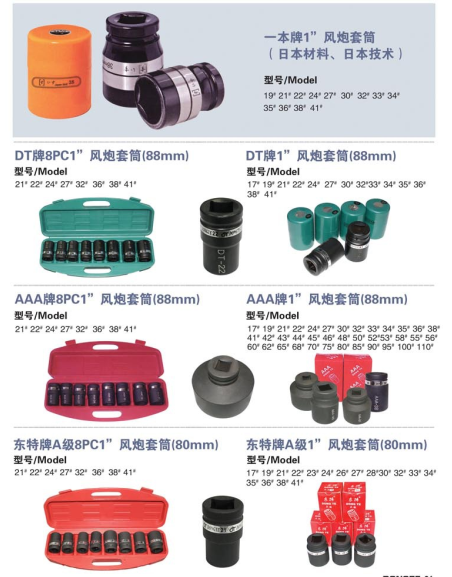 Ratchet wrench set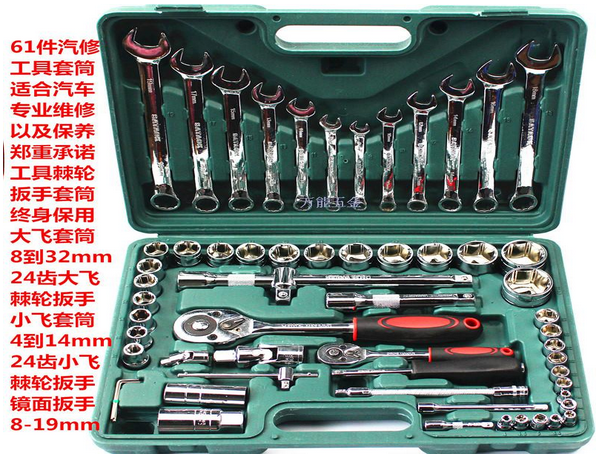 Inverter welder set
Code:ZX7-250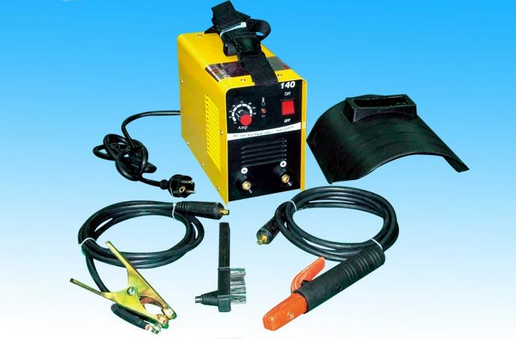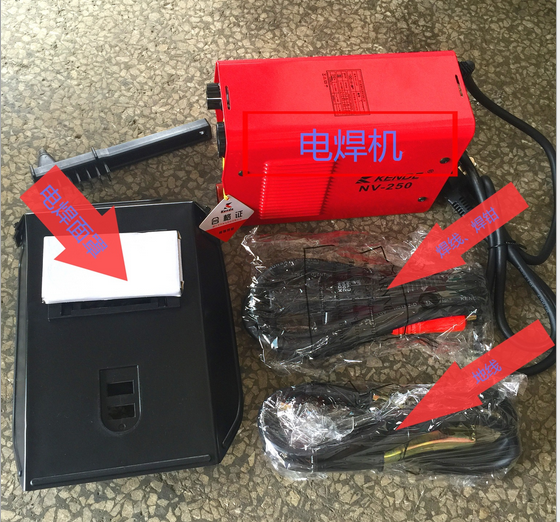 Quick Details
| | | | | | |
| --- | --- | --- | --- | --- | --- |
| Condition: | New | Place of Origin: | China (Mainland) | d Name: | E-TOP |
| Model Number: | ZX7-250 | Arc Current: | 250 | requency: | 50/60 |
| Pilot Arc Current: | 10-250 | Rated Duty Cycle: | 60% | ype: | DC Motor |
| Dimensions: | 57*28*52 | Usage: | Welding | Voltage: | 220V/380V |
| Power(W): | 7.5KW/3.1KW | Certification: | CCC,CE | Warranty: | 1 year |
| After-sales Service Provided: | Engineers available to service machinery overseas | Color: | optional | Weight: | 12KGS |
| Applied welding rod: | 1-4mm | | | | |
SPRAY GUN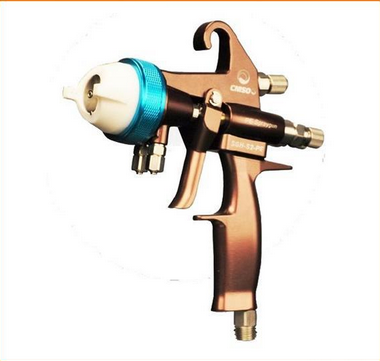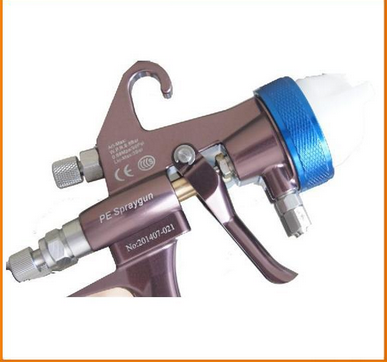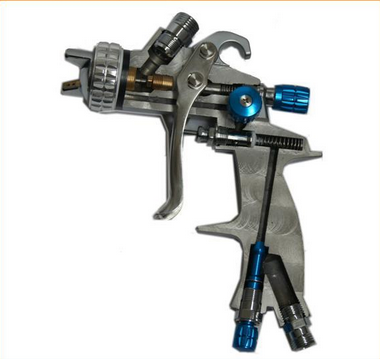 Floor JACK
5 ton mobile roller jack XY-337
Height: 43cm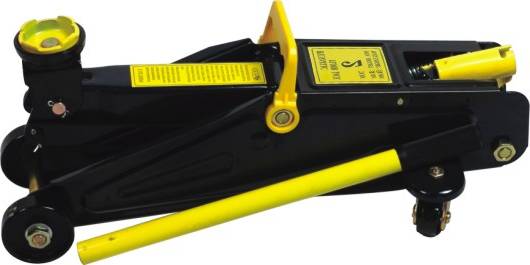 | | | | | | | | |
| --- | --- | --- | --- | --- | --- | --- | --- |
| CODE | Capacity | Lifting Range/mm | G.W./N.W. (kg) | Quantity/CTN | Package | Measurement(cm) | 20′Container |
| QKAII | 2T | 135-385 | 14.0/12.0 | 1 | Blow Case | 58.5X24X14.5 | 1200PCS |
| QKAII | 2T | 135-385 | 13.0/12.0 | 1 | Color Box | 56X22.5X15 | 1350PCS |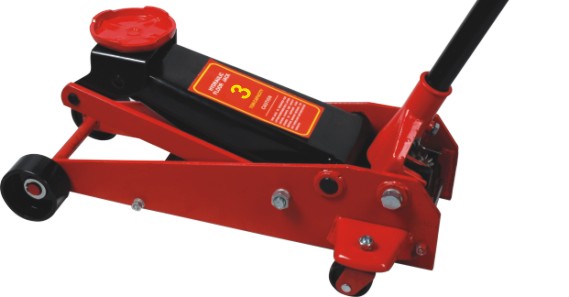 | | | | | | | | |
| --- | --- | --- | --- | --- | --- | --- | --- |
| CODE | Capacity | Lifting Range/mm | G.W./N.W. (kg) | Quantity/CTN | Package | Measurement(cm) | 20′Container |
| FJ21/2 | 2.5T | 135-495 | 32/30 | 1 | Color Box | 69X38.5X20 | 540PCS |
| FJ23/4 | 2.75T | 135-495 | 34/32 | 1 | Color Box | 69X38.5X20 | 540PCS |
| FJ3 CE/GS | 3T | 135-495 | 36/34 | 1 | Color Box | 69X38.5X20 | 540PCS |
| FJ3-1 | 3T | 135-495 | 38/36 | 1 | Color Box | 73X38.5X20 | 500PCS |
| FJ31/2 | 3.5T | 135-495 | 40/38 | 1 | Color Box | 73X38.5X20 | 500PCS |
| | | | | | | | |
| --- | --- | --- | --- | --- | --- | --- | --- |
| CODE | Capacity | Lifting Range/mm | G.W./N.W. (kg) | Quantity/CTN | Package | Measurement(cm) | 20′Container |
| FJ3A CE/GS | 3T | 100-530 | 46/44 | 1 | Color Box | 80X41X20.5 | 420PSC |
| FJ31/2A | 3.5T | 100-530 | 48/46 | 1 | Color Box | 80X41X20.5 | 420PSC |
| | | | | | | | | |
| --- | --- | --- | --- | --- | --- | --- | --- | --- |
| CODE | Capacity | Lifting Range/mm | G.W./N.W. (kg) | Quantity/CTN | Package | Measurement(cm) | 20′Container | minimum order |
| FJ2L | 2TON | 70-500mm | 43/45 | 1 | Color Box | 800*400*180mm | 400PCS | 50PCS |
| FJ3L | 3TON | 70-515mm | 54/56 | 1 | Color Box | 850*410*180mm | 320PCS | 50PCS |
LONG Floor JACK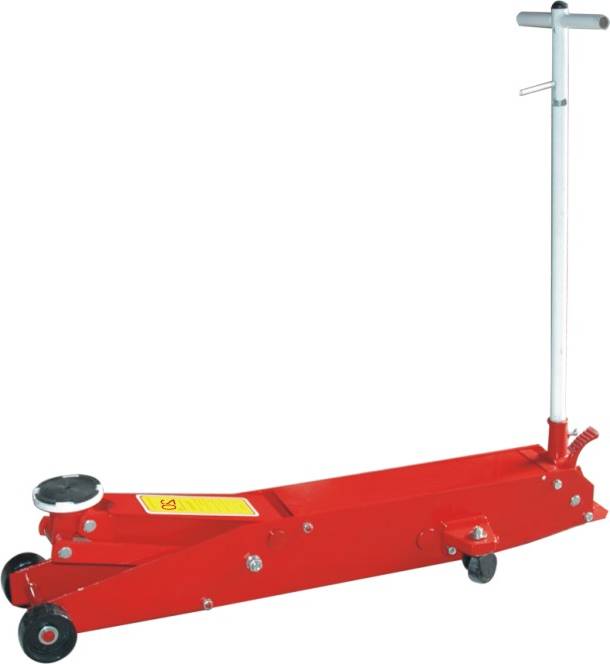 | | | | | | | | |
| --- | --- | --- | --- | --- | --- | --- | --- |
| CODE | Capacity | Lifting Range/mm | G.W./N.W. (kg) | Quantity/CTN | Package | Measurement(cm) | 20′Container |
| FJ2D | 2T | 155-800 | 59/55 | 1 | Carton | 125X47X21 | 220PCS |
| FJ3D | 3T | 140-635 | 61/58 | 1 | Carton | 110X47X21 | 240PCS |
| FJ3D-1 | 3T | 140-600 | 99/80 | 1 | Wooden Box | 154X46.5X28 | 160PCS |
| FJ5D | 5T | 160-560 | 110/90 | 1 | Wooden Box | 156X42.3X32 | 128PCS |
| FJ10D | 10T | 170-570 | 165/135 | 1 | Wooden Box | 168X52X33 | 95PCS |
Alloy Jack
CODE

Capacity

Lifting Range

/mm

G.W./N.W. (kg)

Quantity

/CTN

Package

Measurement

(cm)

20′Container

FJ3B

3000b

90-447

13/15

1

Color Box

580*250*150mm

500PCS

FJ4B

4000b

90-447

20/22

1

Color Box

700*305*165mm

460PCS

FJ6B

3T

100-515

28/30

1

Color Box

770*385*210mm

450PCS
Hydraulic Bottle Jack
CODE

Capacity

Lifting Range

/mm

G.W./N.W. (kg)

Quantity

/CTN

Package

Measurement(cm)

20′Container

minimum order

JT0203 CE/GS

2T

158-308

25/23

10

Color Box

52X25.5X19

7200PCS

50PCS

JT0303 CE/GS

3T

195-380

28/26.4

8

Color Box

46X26.5X22.5

5200PCS

50PCS

JT0503 CE/GS

5T

197-402

29/26.4

6

Color Box

37X27.5X22.5

4150PCS

50PCS

JT0803 CE/GS

8T

205-410

24/21.6

4

Color Box

29.5X27.5X22.5

3000PCS

50PCS

JT1003 CE/GS

10T

205-410

26/24

4

Color Box

30.5X29.5X24

2770PCS

50PCS

JT1203 CE/GS

12T

215-420

16/14.4

2

Color Box

30.5X16.5X24

2250PCS

50PCS

JT1503 CE/GS

15T

225-445

19/16.6

2

Color Box

31.5X17X24.5

2000PCS

50PCS

JT2003 CE/GS

20T

244-469

24/23

2

Color Box

34.5X19.5X27

1550PCS

50PCS

JT3003 CE/GS

30T

285-465

31/29.2

2

Color Box

37.5X19X31

1150PCS

50PCS

JT5003 CE/GS

50T

300-480

34/33

1

Color Box

24X22X32

530PCS

50PCS
engine hoist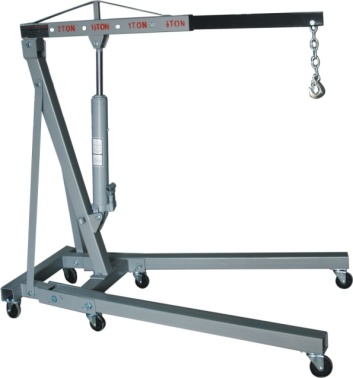 | | | | | | | | | |
| --- | --- | --- | --- | --- | --- | --- | --- | --- |
| CODE | Capacity | Lifting Range/mm | G.W./N.W. (kg) | Quantity/CTN | Package | Measurement(cm) | 20′Container | minimum order |
| ET2 | 2T | 0-2350 | 87/85 | 1 | Carton | 0.105CBM | 200PCS | 10PCS |
| ET3 | 3T | 0-2200 | 146/139 | 1 | Carton | 0.245CBM | 110PCS | 10PCS |
| | | | | | | | | |
| --- | --- | --- | --- | --- | --- | --- | --- | --- |
| CODE | Capacity | Lifting Range/mm | G.W./N.W. (kg) | Quantity/CTN | Package | Measurement(cm) | 20′Container | minimum order |
| ET0.5EA | 0.5T | 0-1700 | 40/42 | 1 | Carton | 0.135CBM | 200PCS | 10PCS |
| ET0.5EB | 0.5T | 0-1600 | 45/48 | 1 | Carton | 0.105CBM | 200PCS | 10PCS |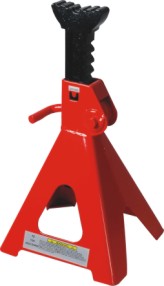 | | | | | | | | |
| --- | --- | --- | --- | --- | --- | --- | --- |
| CODE | Capacity | Lifting Range/mm | G.W./N.W. (kg) | Quantity/CTN | Package | Measurement(cm) | 20′Container |
| JS2TC CE/GS | 2T | 275-425 | 5.8/5.5 | 2 | Color Box | 21X19.5X34.5 | 1900PCS |
| JS3TC CE/GS | 3T | 295-425 | 7.5/7.0 | 2 | Color Box | 22X20.5X36 | 1750PCS |
| JS6TC CE/GS | 6T | 400-610 | 15.5/14.5 | 2 | Color Box | 30.5X27X47.5 | 700PCS |
| JS12T | 12T | 460-720 | 28/26 | 2 | Color Box | 33X29X53 | 500PCS |
| | | | | | | |
| --- | --- | --- | --- | --- | --- | --- |
| CODE | Capacity | Lifting Range/mm | G.W./N.W. (kg) | Quantity/CTN | Package | Measurement(cm) |
| JT2209 | 22T | 225-445 | 38.0/40.0 | 1 | Color Box | 64X35X30 |
| JT3509 | 35T | 277-547 | 44.0/42.0 | 1 | Color Box | 64X35X34 |
| JT3509A | 35T | 255-390 | 34.0/33.0 | 1 | Color Box | 76X24X25 |
| JT5009 | 50T | 277-547 | 48.0/46.0 | 1 | Color Box | 66X36X35 |
| | | | | | | | |
| --- | --- | --- | --- | --- | --- | --- | --- |
| CODE | Capacity | Lifting Range/mm | G.W./N.W. (kg) | Quantity/CTN | Package | Measurement(cm) | 20′Container |
| ABJ-2 | 2T | 210-530 | 25/28 | 1 | Color Box | 35X35X45 | 2570PCS |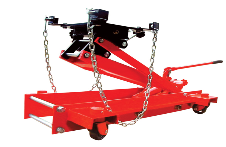 Model

CAP

Lifting range

Saddle size

adjustment

castor

Chassis size

Saddle gardient

N.W

(KG)

LOW

Hight

MIN

MIN

Dia

Length

Width

FWD

(KG)

(MM)

(mm)

MM×MM

MM×MM

(mm)

(mm)

(mm)

(°)

GJ-1.5

1500

230

890

320×190

420×290

100

1135

650

10°

85

GJ-2.0

2000

230

890

320×190

420×290

100

1135

650

10°

85
SHOP PRESS
| | | | | | | | |
| --- | --- | --- | --- | --- | --- | --- | --- |
| CODE | Capacity | cylinder bore | G.W./N.W. (kg) | Quantity/CTN | Package | Measurement(cm) | 20′Container |
| GJ-15A | 15T | 80mm | 196/226 | 1 | Wooden Box | 70X30X13 | 60PCS |
| GJ-20A | 20T | 80mm | 196/226 | 1 | Wooden Box | 70X30X17 | 55PCS |
| GJ-35A | 35T | 125mm | 320/380 | 1 | Wooden Box | 70X300X16.5 | 580PCS |