Fully enclosed stainless steel inner protection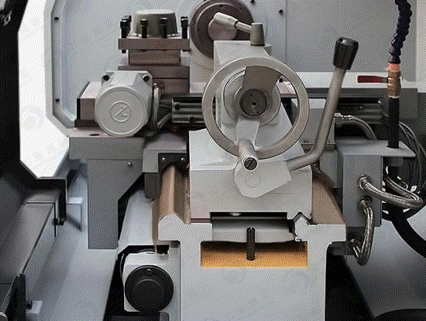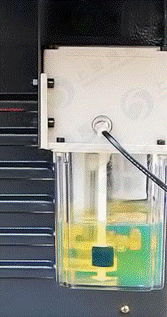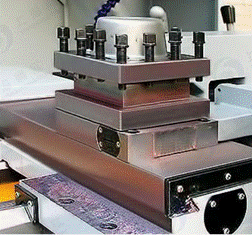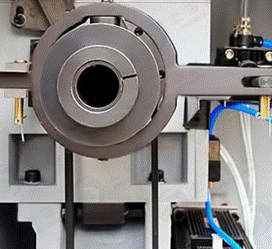 Technical parameters:Basic configuration:




(1)928TD-L CNC system

(2)Spindle frequency stepless

(3)High precision ball screw

(4)Automatic centralized lubrication system

(5)6 inch manual jaw chuck

(6)Four-position electric turret

(7)Flashlight

(8)Cooling system

(9)Separate crumb box
Item

Unit

GS6132

Maximum turning diameter of bed

mm

Φ 320

Maximum machining diameter

mm

Φ 300

Maximum machining diameter of turret

mm

Φ 150

Max length

mm

500

Maximum diameter of the bar

mm

Φ 40

Spindle through-hole diameter

mm

Φ 52

Spindle speed range

r/min

100-2600

Spindle nose form

ISO

A2-5

Main motor power

kw

3.0



X axis

mm

180

Z axis

mm

500



X axis

mm

6000

Z axis

mm

8000

Turret station

Four-position electric turret

Tailstock sleeve diameter

mm

40

Tailstock quill stroke

mm

100

Tailstock taper

ISO

Mohs 4th

Overall dimensions(L×W×H)

mm

1600/1200/1500

Machine weight

kg

1400
Automatic front feeding method
Features:
Compact feeding mode structure, nesting reasonable, fast response, smooth and stable feed
Automatic evacuation material way
Features:
This feeding mode noise operation, the machine can keep operating under deformation of the workpiece is not bent, adaptation diameter 5 ~ 42mm, the length of the bar within 3m of batch processing.
Automatic feeding the upper way
Features:
This feeding method biggest feature is feeding the whole process does not take up the work area, you can arrange multiple knives for shaped pieces of processing, and multi-process machining complex parts.
Automatic mode vibration plate
Features:
This feeding method is the basis of the previous feeding methods to be optimized and improved for high-volume parts processing, reduce processing costs, save labor, each person can manage four or more machines, high degree of automation.