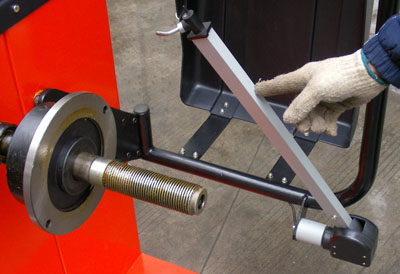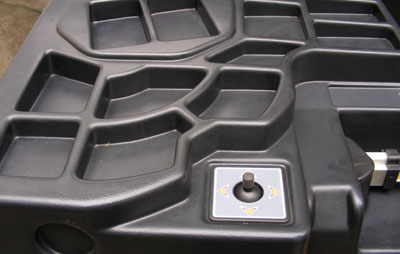 1.Introduction
An imbalanced wheel will make the wheel jump and steering wheel wobble while driving.It can baffle the driver to drive, aggrandize the cleft of combine area of steering system, damage the vibration damper and steering parts,and increase the probability of the traffic accidents.A balanced wheel will avoid all these problems.
This equipment adopts the new LSI (Large Scale Integrated circuit) to constitute the hardware software of the dynamic balancer automatically, adopts high-definition 15″ LCD, flexible indicator operating function, and has the self-owned intellectual property right.
Read the manual carefully before operating the equipment to ensure normal and safe operation.
Dismantling or replacing the parts of equipment should be avoided. When it needs repairing,please contact with technique service department. Before balancing, ensure the wheel fixed on the flange tightly. Operator should wear close-fitting smock to prevent from hanging up. Non-operator does not start the equipment.
No use while beyond the stated function range of manual.
2.Specification and Features
2.1Specification:
Max wheel weight: 65kg
Motor power: 180w
Power supply: 220v/50Hz
Balancing precision:±1g
Rotating speed: 200r/min
Position precision: 2.81°
Cycle time: 8s
Rim diameter: 10″—24″(256mm—610mm)
Rim width: 1.5″—20″(40mm—510mm)
Noise: <70dB
Dimensions:950mm*1040mm*1340mm
2.2 Features:
Adopt high-definition 15″LCD, it displays various balancing modes and has flexible
indicator operating function.
Various balancing modes can carry out counterweights to stick, clamp, or hidden stick etc.
Input data of rim automatically by measure scale.
Laser positioning, an imbalanced position can be indicated accurately.
Intelligent self-calibrating and measure scale self-calibrateing function.
Self fault diagnosis and protection function.
Applicable for various rims of steel structure and duralumin structure.
Voice-reminder function. (Optional)
2.3 Working Environment
Temperature: 5—50°C
Height above sea level:≤4000m
Humidity:≤85%